3 tags
6 tags
7 tags
EPIC FAIL @ Ynares Center. LOL
Sobrang hindi ko/namin inexpect ang mangyayari sa Ynares Center.. We're dancing gracefully, puno ng ngiti, ng saya at excitement sa stage ng Ynares para sa Mr. and Ms. OLFU'12.. Patapos na yung routine e, pero hindi ko alam kung bakit di ako nasalo.. Kailangan ko nalang i accept na AKSIDENTE yung nangyari.. Nung nabagok ako, gusto ko pa tumayo, as a performer, kailangan THE SHOW MUST...
Twinkle, Twinkle, little whore. Relationships involve two not four.
baby J.: Written by a guy. So cuuttteeee! You must... →
ilovepartyallnight: We guys don't care if you talk to other guys. We don't care if you're friends with other guys. But when you're sitting next to us, and some random guy walks into the room and you jump up and tackle him, without even introducing us, yeah, it pisses us off. It doesn't help if you sit there and talk… MUST READ! Cute :">
MERRY CHRISTMAS EVERYONE! :">
theanotherstoryofoh: Hey you, Jilyon! I really laughed out loud when you liked this photo: Knowing that we had this photo! :)))) *even if we didn't show our boobs, STILL. LMAO.   IMY! I miss RX Gang! xoxo. :*
Watch
A sneak from last night
Watch
fvckinswagnificent: Na'ng hinagis ang birthday girl sa pool :) WAHAHAHAHA! TUWANG TUWA? Marunong ako lumangoy, di ako takot ihagis no. haha! :D
Watch
Rothel and Bebe Zes, They're my co-PEP members :">
8 tags
4 tags
6 tags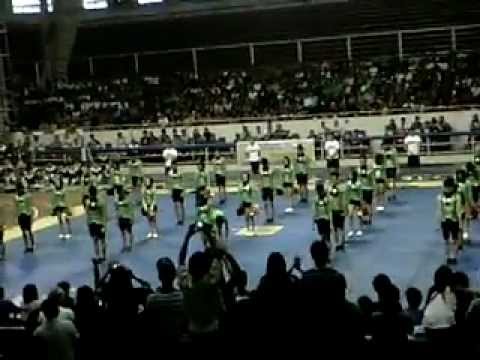 6 tags
FATIMA PHOENIX PEP SQUAD MADE A HISTORY!
I still can't get over. We, FATIMA PHOENIX PEP SQUAD, placed 1st during the NAASCU CDC last Friday, Dec. 9, 2011, at Rizal Memorial Coliseum. It was an heartbreaking moment for us. WE MADE A HISTORY! All the sacrifices and efforts are worth it! We made it to the top! Though, we're not the CHAMPIONS, we are still champions in the heart of everyone who watched the competition. THANK YOU...
5 tags
6 tags
4 tags
BASAG! :)
Haha! After training party. Halata bang ang kakapal lang ng face namin? Haha! Grabe! Kami na ang nalasing sa ANTONOV VODKA. Haha! Pero si CJ ang pinaka patay. Halata ba? Siya po yung asa sofa. Hahaha! At ako na ang inipit ni Gelo at George. At kahit mga basag kami, kami pa din ang maagang pumunta sa training. Ang strong lang namin. Hahahahaha :"> HAPPY HALLOWEEN! :)
4 tags
Busy na ulit ako kaya next time na ulit ako dadalaw dito sa tumblr. haha. nag papaalam lang. :) Friends! Wish us (FATIMA PHOENIX PEP SQUAD) for the upcoming NASSCU Cheer Dance Competition on November! :) Go PEP! I know, WE CAN MAKE IT! Do or Die! HAHAHAHA! PS. Ang saya mag training from 8am-5pm kahit masakit sa katawan dami ko lang daw natutunan at dami ding saya dahil sa bondings!...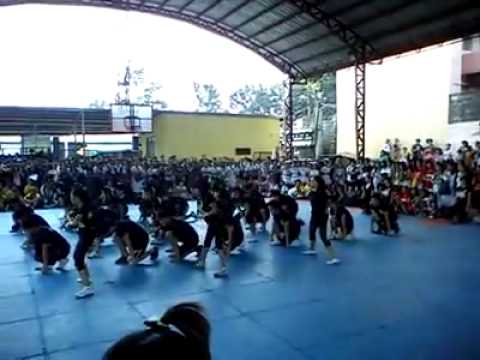 2 tags
My Oct.11-13,2011 :))
Oct. 11, 2011 - Hindi ako pumunta ng school. UNA, tinamad ako. Pangalawa, wala ako pera. Pangatlo, pumunta kasi si Jowa. (si kuya Vince yon, ka PEP ko po, tawagan lang namin yung Jowa. Haha). Ayon, hindi nga ako pumunta ng school pero nakapiling ko pa din ang ibang PEP. Pumunta sila dito sa bahay. Ang saya lang, takot sila sakin. napapunta ko sila agad agad. Hahaha! ;"> Si Zaldy,...
3 tags
3 tags
3 tags
4 tags
4 tags
2 tags
2 tags
Hello guys! :)
Hello! Tinutulungan ko lang ka PEP ko (George and Jowi). Pa like muna nitong fan page, http://www.facebook.com/profile.php?id=100001711566670&sk=wall. Then palike nitong pics! George - http://www.facebook.com/photo.php?fbid=204262702974114&set=a.204262479640803.52849.100001711566670&type=1 Jowi...
2 tags
3 tags
3 tags
What is hectic schedule?
Opo. Ako na o Kami na ang busy. Hahahaha! Pumapayat na ko! Maluwag na ulit sakin ang size 24 kong pants :) Ang saya saya lang diba? 23 nanaman waist line ko, kaso mabigat pa din ako. Kailangan ko mag pa'gaan pa. :|  Gusto ko lang i share. :) 12:37mn na, maglalaba palang ako ng damit at maliligo. Hahahaha! Buong linggo ako nasa school, eto lang time ko para mag laba ng pang training ko...
2 tags
4 tags
Friends.
Ang hirap pala ng ganito, yung mga dati mo ng laging kasamang friends naiiwan mo dahil may grpou of friends ka na bago tapos syempre, nakakasama mo yung group of friends mo na yon araw araw kasi may training kayo so napapabayaan mo yung TROPA mo talaga. :| Kaya ginawa ko, pinakain ko yung PEP sa Karyahan, i mean, doon ko sila pinapatambay para makasama mo pa din yung TROPA mo talaga. Ang masaklap...
4 tags
2 tags
4 tags
ULTIMATE BONDING EXPERIENCE WITH THE CHEERLEADERS!...
at Secret Garden. Our after PEP Training bonding. Dito kami nag yoyosi, nagbibihis at nag kkwentuhan bago pumunta ng Janet's :D fr L-R: Baby Phil, Kenneth, Jowi, Kent, Baby George at si Beng yung asa harapan. Haha.This was taken at School during the Variety Show Practice. Nang gulo lang talaga kami nila coach at ibang pep. E kasi walang magawa sa bahay. Kaya yan, ayoko din kasi sumali...
2 tags
3 tags
3 tags
4 tags
Disiplina sa sarili.
Ayon. Ilang linggo ko na din niloloko sarili ko. So ngayon, didisiplinahin ko na sarili ko. Mag ddiet na talaga ako, hindi naman diet talaga, magbabawas lang ako ng kinakaen para gumaan. hahah. Less softdrinks, Less yosi muna sa ngayon hanggang sa matigil ko na at No liquor. Promise! Kaya ko yan. Disiplina lang ang kailangan. Wish me luck people. Thank you! Haha. Goodnight na nga! LovesYou all :D
3 tags
3 tags
3 tags
HINDI MUNA AKO MAG BO-BOYFRIEND. :)
OO. Hindi muna. Mag aaral muna ko. Haha! Nakakasira kaya yan ng pag aaral. Haha. (ako ba to?) Anyway, e kasi paulit ulit nalang. Mag boboyfriend, pag nag break, magagalit sa mga lalaki, hindi naman sa na NENEGA, pero diba? Gets niyo? Para ma iwasan yung ganung bagay, aral muna. Tsaka sa ngayon, pwede naman ako mag boyfriend, ayoko na din lang kasi ng lokohan, nakakapagod yun. Mas maganda at mas...